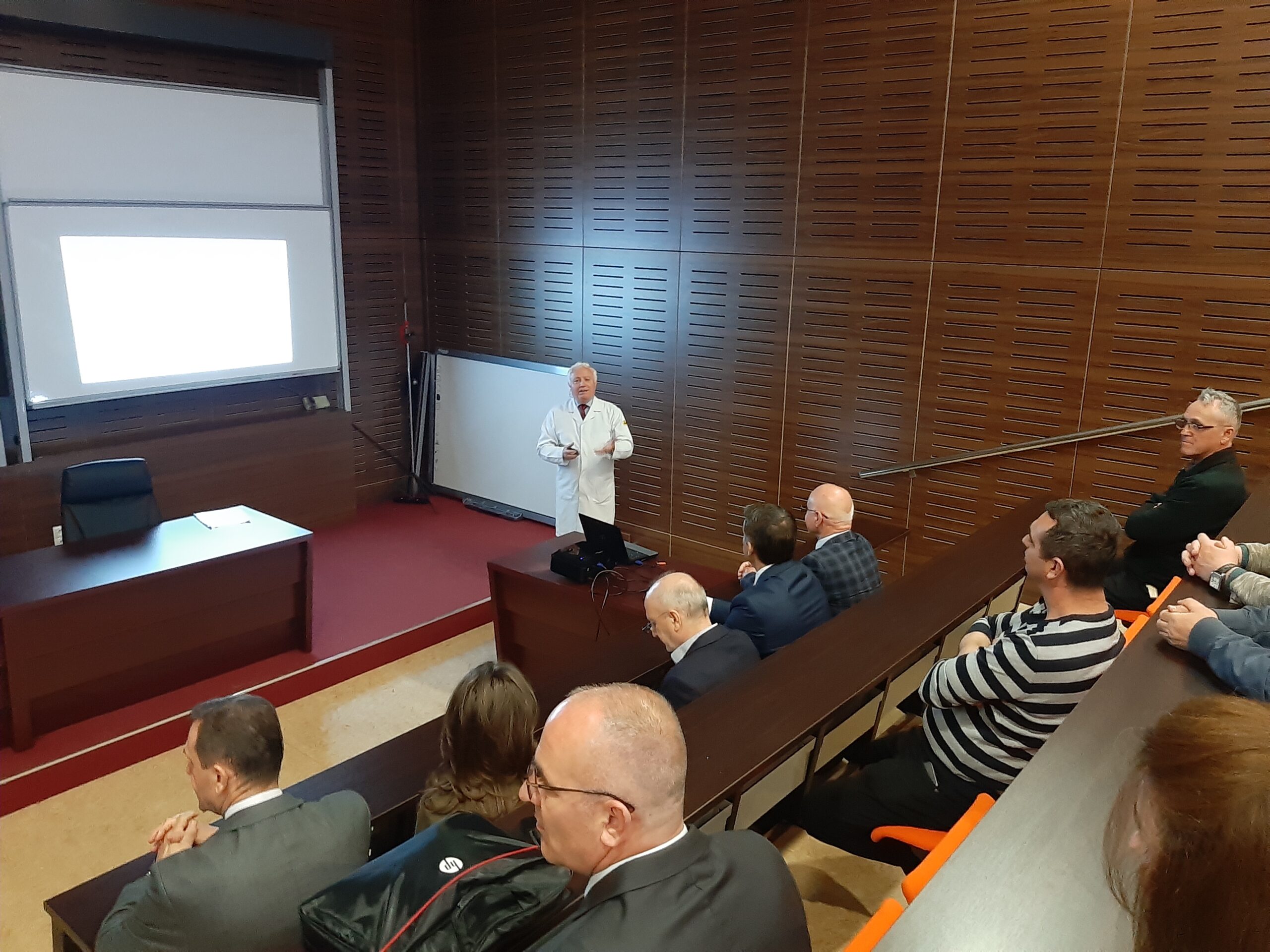 Academician Ilirjan Malollari gave a lecture for FTU staff and students
At the Faculty of Food Technology, for students and academic staff gave a thematic lecture by Academician Ilirjan Malollari from the Academy of Sciences of Albania, entitled: "New trends in the development of chemical engineering in the XXI century."
It is worth mentioning that the participant in the lecture, in addition to the management of FTU, was also the Rector of the University of Gjirokastra, "Eqrem Çabej", Prof. Dr. Bektash Mema, Rector of UIBM, Prof. Dr. Alush Musaj, Vice Rector for International Cooperation and Scientific Research, Prof. Dr. Behxhet Shala and MSc. Jonilda Llupa, PhD candidate from the University of Gjirokastra.
In the framework of this lecture, Academician Malollari spoke about the importance and role of chemical engineering in the development of industry, starting from the inorganic, pharmaceutical and the engineering aspect of the development of the food industry. In his lecture Academic Malollari also raised concerns about environmental pollution caused by the processing industry, but with an optimism that in addition to the advancement of chemical engineering will increase the rate of utilization and reduction of environmental pollution.
At the end of the lecture, attendees had the opportunity to ask questions about the lecture addressed.