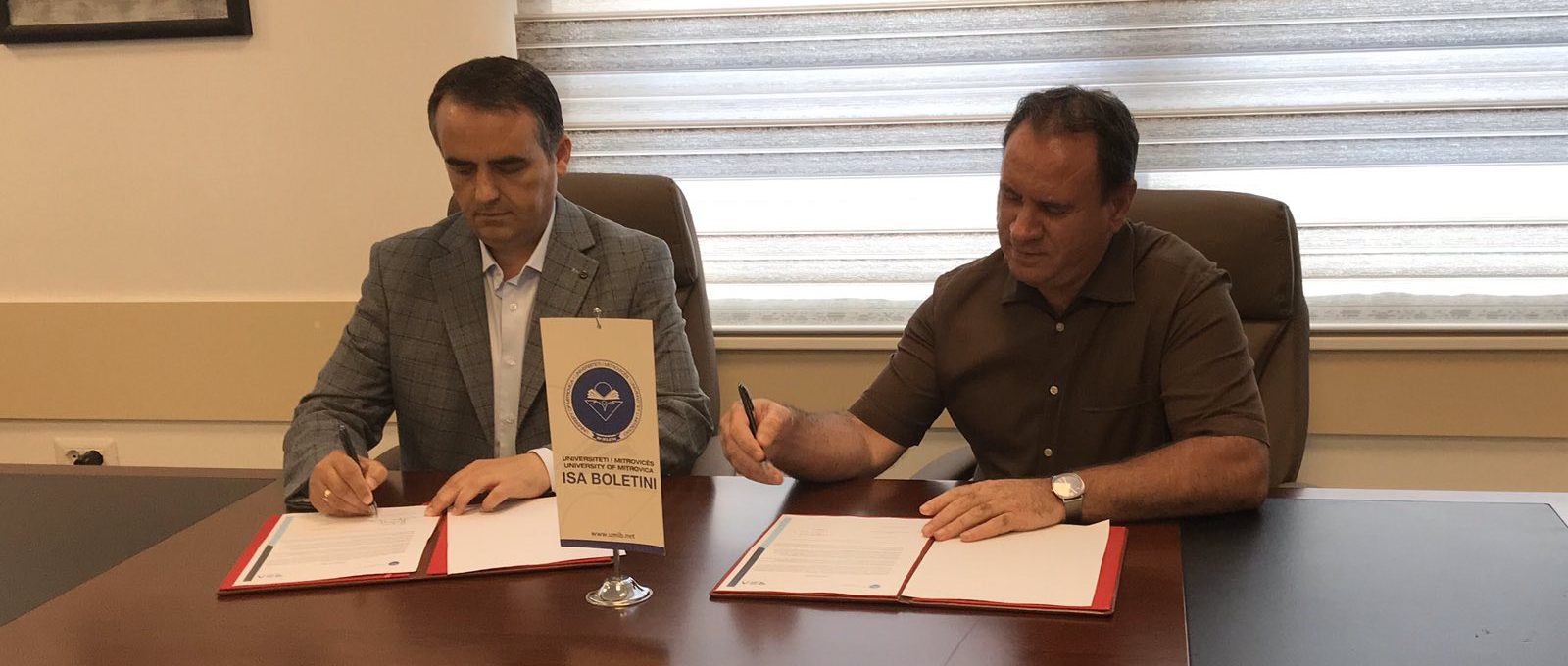 Cooperation agreement with Prishtina REA
In order to develop education, vocational training, internships, etc., the University of Mitrovica "Isa Boletini" (UMIB) will cooperate with Pristina REA. In order to concretize the field of action, the Rector of UMIB, Alush Musaj and the Director of Prishtina REA, Ahmet Jetullahu-Meti, signed on Friday a Cooperation Agreement.
The responsibilities of each party are also defined in the framework of the agreement. According to this, UMIB will notify Prishtina REA of the possibilities of cooperation in joint projects. It is also envisaged that UMIB will invite you for development collaborations, management and associates of Prishtina REA.
While, Prishtina REA, will provide information about the fields of vocational training, applied sciences, mining, food industry, etc. Prishtina REA will play an active role in promoting UMIB partnership opportunities.
The agreement is considered a good initiative for UMIB and Prishtina REA. Rector Musaj and director Jetullahu, expressed their commitment to the implementation of this Agreement for the benefit of students and academic staff of UMIB and the activity of Prishtina REA.