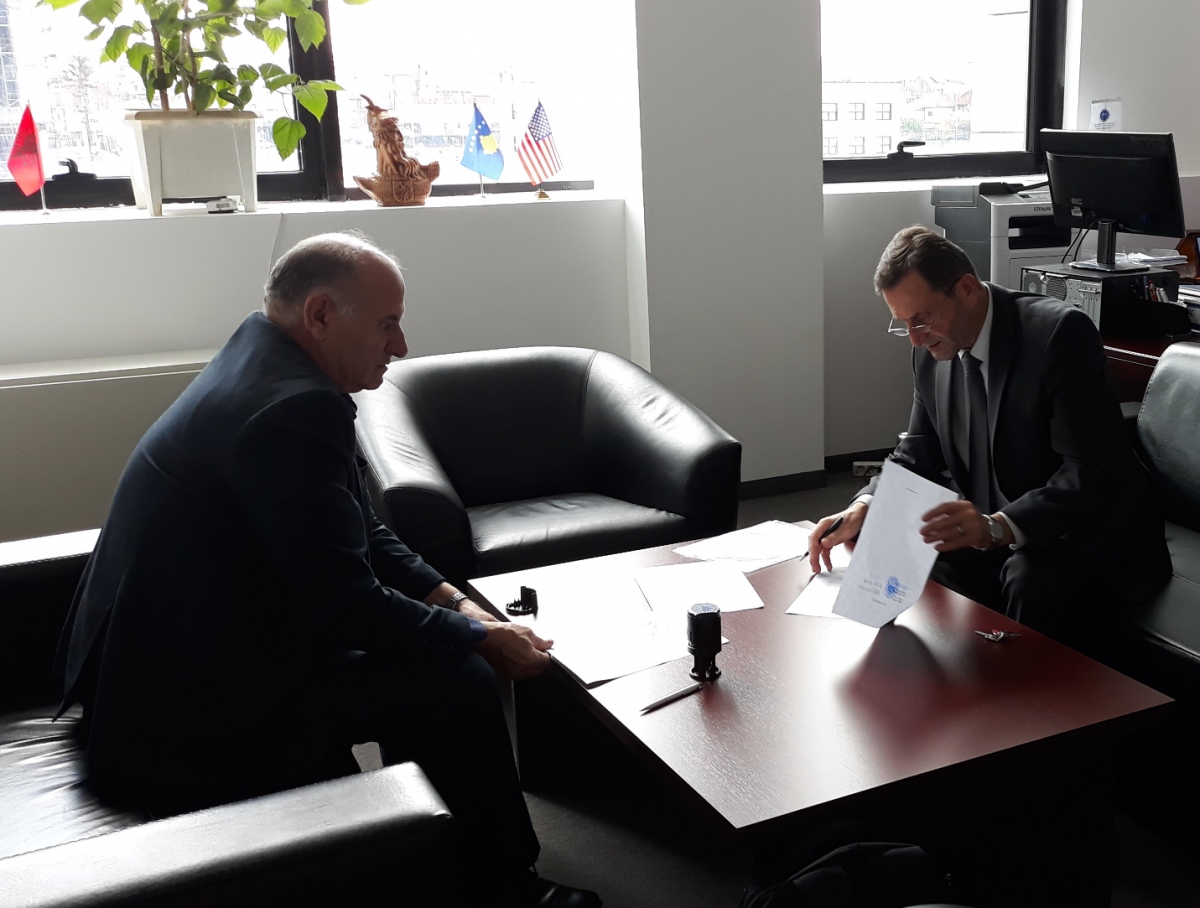 Memorandum of Understanding between Faculty of Food Technology and Association of Kosovo Dairy Industries
The Dean of the Faculty of Food Technology at the University of Mitrovica "Isa Boletini" (UMIB), Milaim Sadiku and the Chairman of the Association of Kosovo Dairy Industries (SHIQK), Gani Durmishaj, have signed a Memorandum of Understanding through which they expressed their will and readiness for mutual cooperation and recognition, aiming at the further establishment and further development of professional capacities and knowledge. The purpose of the cooperation between the signatory parties is to contribute to raising the relevance and appropriateness of the education sector to those of the market needs and to ensure a positive impact on the efficiency of businesses in the dairy sector.
Dean Sadiku, evaluating this agreement of understanding, said that it is planned that the FFT(Faculty of Food Technology) will have a course for milk in the framework of the study programs, respectively from "Milk Processing Technology". According to him, educated cadres at FFT will be more prepared in the field of dairy processing. "The FFT students will at the same time develop professional-practice work in the NIIC member companies," he said.
On the other hand, chairman of the Association of Kosovo Dairy Industries, Gani Durmishaj, said that this cooperation benefits both sides. "Collaboration will reflect on human capacity building with labor market demands, then leaders and other stakeholders of domestic dairy producers, in various trainings and seminars, to professionally train human resources within the adult sector the quality of milk and the application of the best methods and practices in the field of dairy technology in Kosovo, "he said.
This memorandum of cooperation is valid for five years.