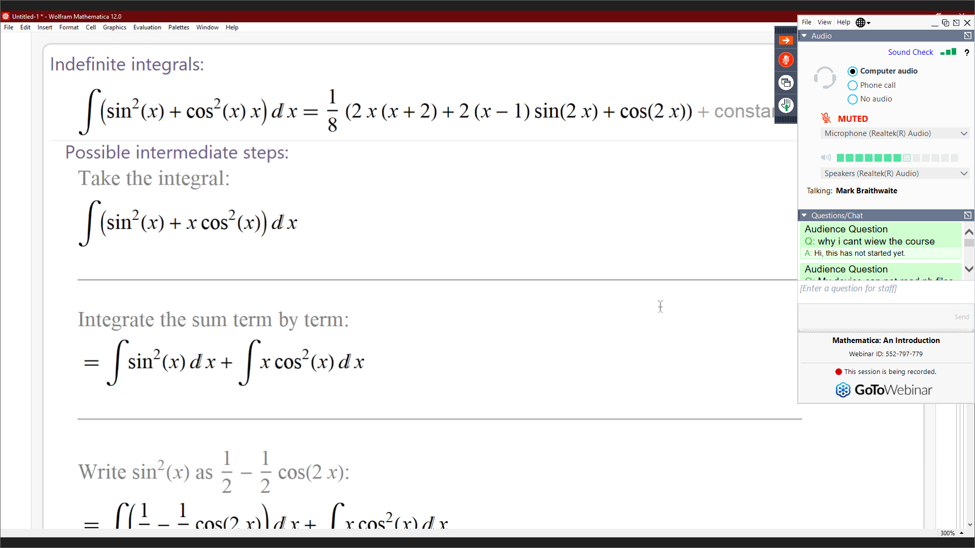 Online training on using Mathematica software
The second-year mechanical engineering students at the University of Mitrovica "Isa Boletini" (UMIB), attended an online training on using Mathematica software on Thursday. The training was delivered by WolphramAlpha company professors Tim Cox and Mark Braithwaite.
The local iTEM project coordinator, prof. ass. dr. Faton Merovci said that the Mathematica Software license was purchased from the iTEM project. "This license is three years and funded by Erasmus +, and in coordination with representatives of WolphramAlpha, we have agreed to hold the first session with UMIB students, as the semester begins next week and this software will be used as part of the mathematics and statistics subjects ".
According to him, the company was sent e-mails to all second-year students in the field of "Informatics Engineering", then the company sent an email about the possibility of online connection within this training. "Another training from the same company is planned to take place on March 10, 2020."