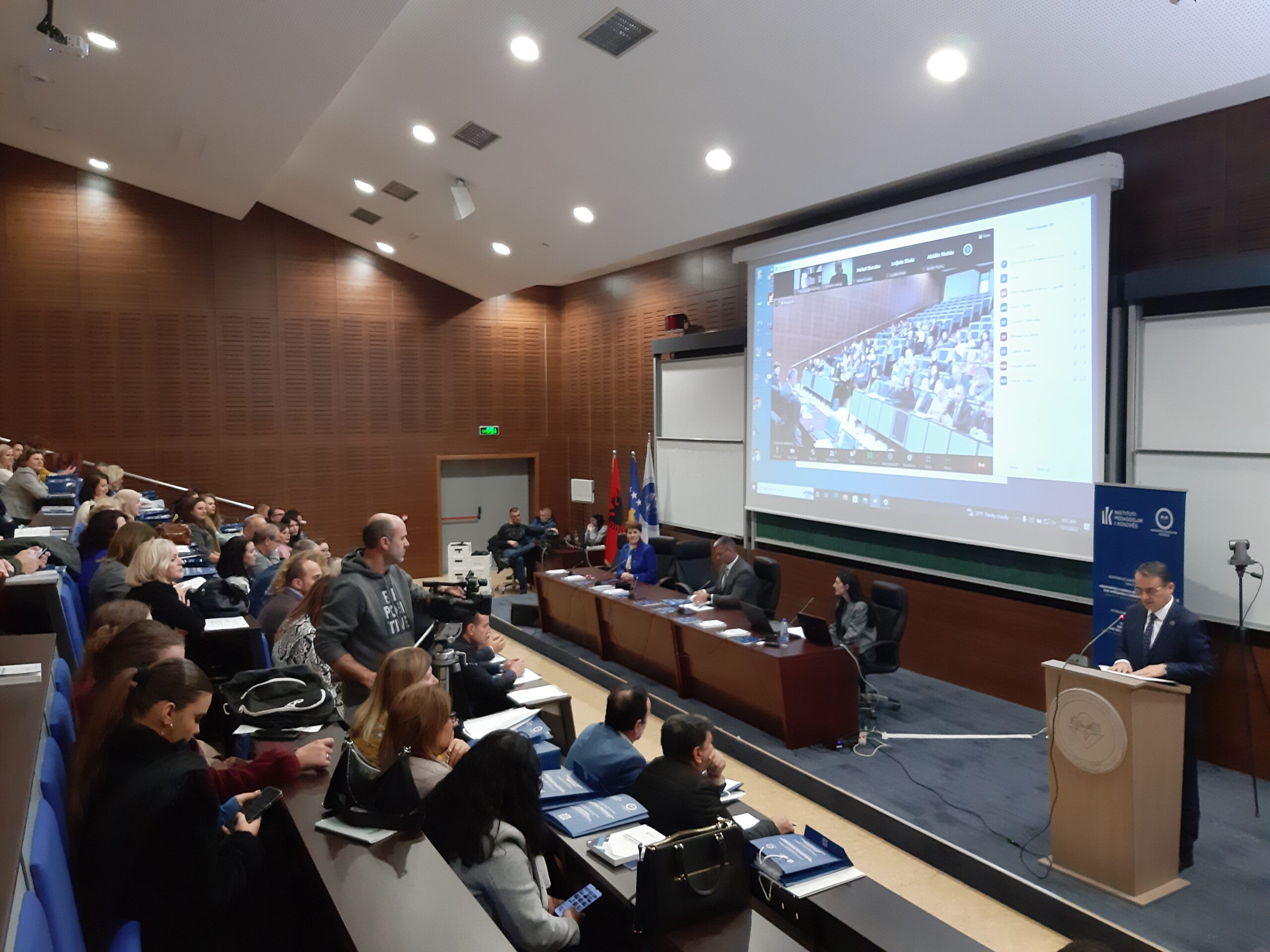 The proceedings of the international scientific conference have begun: "Curricular overload – the impact on the accessibility and well-being of students and teachers"
The international scientific conference: "Curricular overload – the impact on the accessibility and well-being of students and teachers" started on Thursday. In this two-day conference organized by the Pedagogical Institute of Kosovo (IPK) and UIBM, 21 papers will be presented, 3 of them from the states of the region.
At the opening of the conference, the IPK director Nezir Çoçaj and UIBM rector, prof. dr. Alush Musaj. They expressed their satisfaction for this organization at UIBM that has gathered experts in the field, teachers, students, etc.
Director Çoçaj evaluated this scientific conference as a marked event that was organized in cooperation by IPK and UIBM. He also spoke about the report prepared by the IKP on the content of the curricula as well as the results of the study that support new developments in education.
Meanwhile, the rector of UIBM, prof.dr. Alush Musaj said that this international scientific conference is one of the ongoing results for the presentation of research work and one of the important events of academic work at UIBM. "The education system in Kosovo has embraced a series of reforms in teaching and learning, among them the implementation of the Curricular Framework of Kosovo. These rapid changes have also brought dilemmas and uncertainties for teachers, students and parents. Curricular reform in Kosovo has brought difficulties, which have been related to the implementation of the curriculum, its piloting, challenges in implementation and curricular overload", he said.
According to him, this conference is taking place at the right time when many debates are taking place at the end of a phase of curriculum reform, where in all classes of pre-university education, work is being done with the new subject curricula, conceived in the spirit of the curriculum documents of based on competencies. "I express my conviction that the results and recommendations that will emerge from this conference will be useful for all participants and, first of all, for science and teaching-learning", said rector Musaj.
Before the beginning of the part of the speeches, Selim Mehmeti, from IPK, presented the findings of the study on curriculum overload in pre-university education in Kosovo.