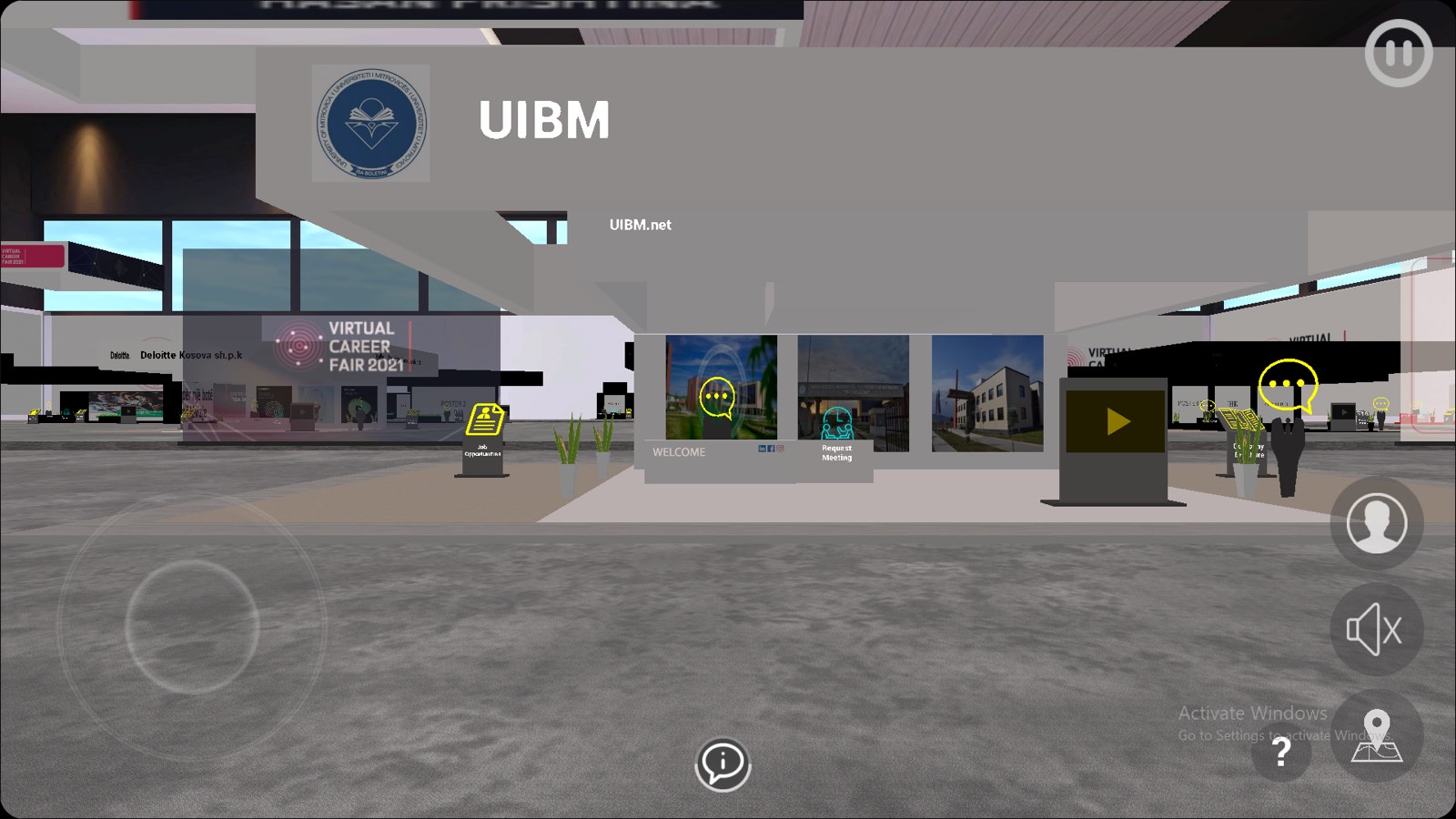 The "Virtual Career Fair 2021" was held
The University "Isa Boletini" in Mitrovica (UIBM) and the University of Prishtina (UP), with the support of GIZ, organized on Tuesday the "Virtual Career Fair 2021". In this edition of the "Career Fair", more than 50 companies and organizations have participated as well as more than 1 thousand students and other interested parties.
Initially, the participants were addressed by the two rectors of universities: the rector of UIBM, prof. dr. Alush Musaj and the rector of UP, prof. dr. Naser Sahiti. Wishing success to the participants, they expressed satisfaction that despite the circumstances they were able to organize such an important activity for students, graduates, and business.
Rector Musaj, said that the cooperation between the university and business, not that it is needed, is imperative. The more we offer ourselves as academics and as a business the more opportunity is created for both parties to be successful. "And when we are successful, then society itself is successful."
According to him, UIBM has created great opportunities for young people in the region, who by becoming part of this institution of higher education in Kosovo, at the same time become part of the labor market. "Apart from the programs, cabinets, laboratories offered at UMIB, a very important segment is the cooperation with public and private companies in the country," he said.
Musaj stressed that events such as the "Career Fair" not only enrich the calendar of university activities but at the same time open new paths for everyone. Such an event, he said, could not have been organized without the commitment of the Center for Career Development, the Student Parliament, business, and support from GIZ.
The Senior ODC official at UIBM, Alban Fazliu, thanks the companies from the Mitrovica region for their cooperation and participation in the fair.