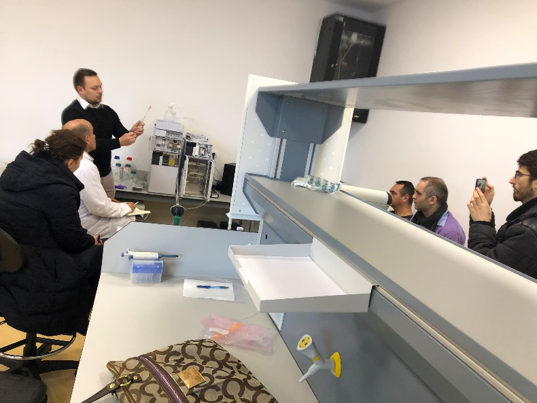 Training on the use of chromatographs
The Faculty of Food Technology, within the framework of equipping laboratories with laboratory equipment aimed at enhancing the quality of teaching, and which is related to the development of practical learning and scientific research, is also equipped with high-performance liquid chromatograph (HPLC).
The training was conducted with the academic staff of the FTU in order to learn and master the use of this equipment. This device will assist in the field of food quality and safety, for the research of compounds that are essential for nutrition and those that are harmful to human health. This device also enables research on environmental pollutants.