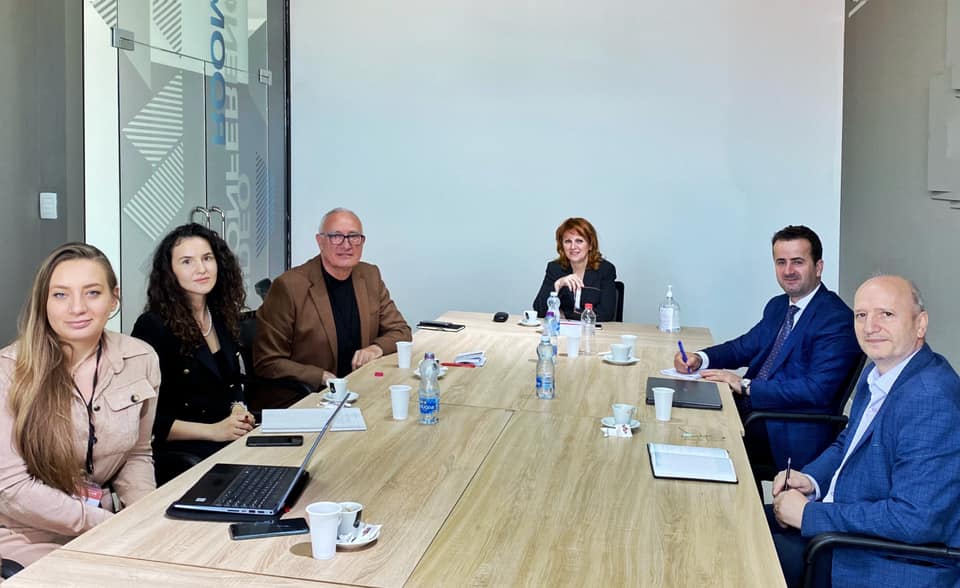 UIBM and AAB College coordinate for joint projects
On 02.06.2021, a working meeting was held between the University "Isa Boletini" in Mitrovica and AAB College, in order to implement the cooperation agreement signed months ago. Many topics of general interest were discussed at the meeting, however, the specific topics in this meeting and coming weeks and months were: Coordination of a joint session within the conference to be held in November (2021) at the University of Korça, together with the Albanian Institute of Sociology (Tirana) and other partner institutions.
In the next conference (ONLINE) that will be organized by AAB, the University "Isa Boletini" in Mitrovica will be an equal partner. Two special lectures for students of both institutions that are planned to take place very soon and other joint activities were discussed and agreed upon.
In this meeting participants from the University "Isa Boletini", in Mitrovica were: Prof. Dr. Behxhet Shala, Vice Rector for International Cooperation and Research and Prof. Ass. Dr. Besim Gollopeni, Dean of the Faculty of Education, while from AAB College were Prof. Dr. Bujar Demjaha, rector of AAB College, Prof. Ass. Dr. Venera Llunji, Vice Rector for Cooperation and International Relations, Dr. Sc. Uranela Demaj, Vice Rector for Science and Research and Ilirjana Geci, Director of ERASMUS + Project Development.