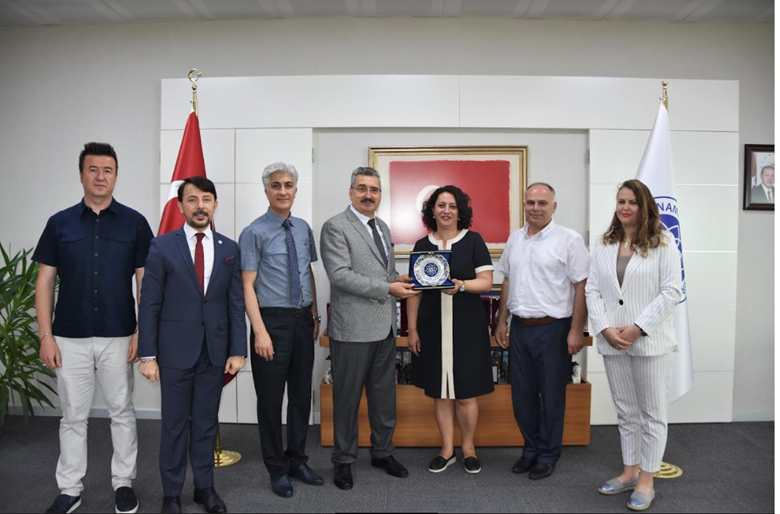 University "Isa Boletini" in Mitrovicë has signed a cooperation agreement at the rector's level with Tekirdag Namik Kemal University, Turkey
In the framework of the objectives of the University "Isa Boletini" in Mitrovica to increase the number of collaborations with institutions of higher education, the Rector of UIBM Prof.Dr. Alush Musaj has signed a cooperation agreement with the Rector of Tekirdag Namik Kemal University from Turkey Prof. Dr. Mümin Şahin.
UIBM and TNKU through the signed agreement have agreed on the following objectives and activities:
Activities such as collaborative research, lectures, symposiums, joint projects such as Erasmus+, Horizon Europe etc., and the exchange of researchers pertaining thereto;
Development of mutually beneficial academic programmes and courses;
Exchange of information and materials in those fields, which are of interest to both parties;
Exchange of students and academic staff;
Possible joint publications of scientific papers.
To visit this university were the Vice Rector for Budget and Finance Prof.Assoc.Dr. Ajtene Avdullahi, Dean of the Faculty of Economics Prof.Assoc.Dr.Qazim Tmava and Prof.Ass.Dr. Filloreta Kunoviku Demiri. During the meetings they had with the Rector, many professors and officials of this university, it was proposed to continue with the conclusion of cooperation agreements between academic units for the same fields of study by the two institutions of higher education. All this in order to increase cooperation in various fields that are in the interest of the development of relevant institutions. Furthermore, they were also informed that there are around 50 (fifty) Albanian students that are studying at this university, from which 16 from Kosovo and others from Albania and North Macedonia.