Ligjëratë Online- "Freedom of Expression and Criminal Law in the Republic of Croatia"
Me datë: 29.04.2020 (e mërkurë), në ora: 16.00 mbahet ligjërata (në gjuhën angleze) me studentët e Fakultetit Juridik nga Prof. Ass. Dr. Barbara Herceg Pakšić, profesoreshë e fushës penale në Fakultetin Juridik të Osijekut (Republika e Kroacisë).
Tema e ligjërimit: "Freedom of Expression and Criminal Law in the Republic of Croatia"
("Liria e shprehjes dhe e drejta Penale në Republikën e Kroacisë")
BIOGRAPHY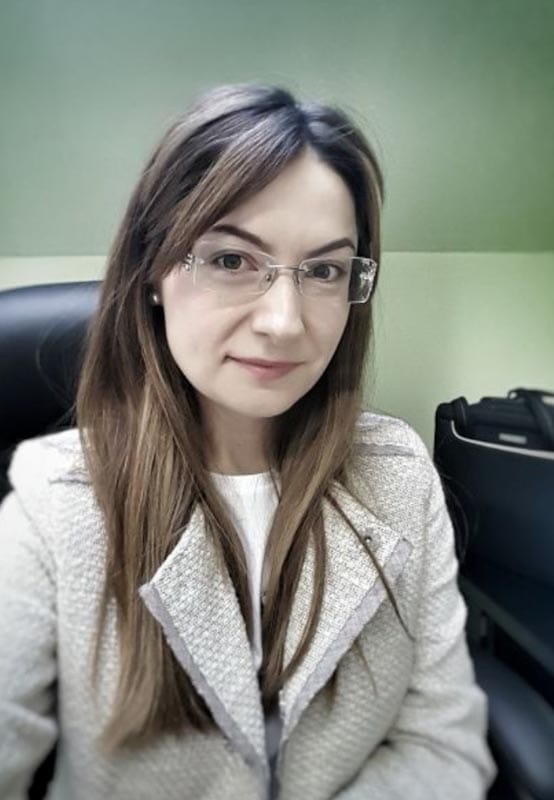 Barbara Herceg Pakšić was born in Osijek. During her college education, she was awarded several times: the Dean's Award for outstanding success during her studies; the Lions Club Award for Best Students of the University of Josip Juraj Strossmayer; Dean's Award for Best Student IV year studies; Rector's award for the excellent seminar paper. She received Zlatko Crnić Foundation scholarship in two academic years. She graduated on February 28, 2008, with a magna cum laude diploma. Her doctoral dissertation titled "Excusing Reasons in Criminal Law" was defended on June 11, 2014. For success at the Ph.D., she received a diploma sum cum laude. Since April 2016 she has been employed as Assistant Professor at the Department of Criminal Law Sciences of the Faculty of Law in Osijek.
Regarding project engagement, we stipulate SUNICOP project "Strengthening the University Cooperation Osijek-Pecs" 2011-2012, the DUNICOP "Deepening University Cooperation Osijek-Pecs" project, also approved through IPA Hungary-Croatia cross-border program, 2013-2014. Harmonization of the Croatian Criminal Procedure Code with the Directive 2012/29 / EU on the Establishment of Minimum Standards, Rights, Support and Protection of Victims of Crime (IZIP-2014-137), project of the Josip Juraj Strossmayer University in Osijek, 2015-2016. Iurisprudentia- Improvement of the Quality of Education at the Law Faculties of Osijek, Rijeka, and Split universities, funded through ESF from 19.06. 2015 – 18.09. 2016. At the time of submitting this project, she is not a member of another active project.
She was a presenter at numerous domestic and international scientific conferences in Croatia and abroad (Slovakia, Serbia, Hungary, Turkey, Lithuania, North Macedonia, Bosnia and Herzegovina …) As a co-holder, she teaches Criminal Law (lectures and seminars) and Juvenile Criminal Law, Basics of Criminal Law (lectures and seminars), Law and Bioethics, Freedom of Expression in Legal context, Basics of Misdemeanour Law. In the doctoral study, she participates in subjects Selected Chapters of Croatian Criminal Law, Juvenile Criminal Judicial Systems and the Penal Sentencing Law that are being conducted at the Faculty of Law in Osijek. At the Faculty of Humanities, she is teaching Introduction to Criminology.
For Erasmus incoming students: Hate speech through European Criminal Law Standards. She is a mentor of graduate and final papers and specialist final papers and is currently mentoring one doctoral dissertation.
She is the Executive Editor of the journal Pravni vjesnik, issued by the Faculty of Law in Osijek. She is a member of the Editorial Board of the EU Publication and Comparative Law Issues and Challenges, (ECLIC) series. She is a member of the Scientific (Programming) Committee of the International Conference on Economic and Social Development. She was a member of the Ethics Committee of the Faculty of Law in Osijek (2012-2016). Member of the Croatian Association for Criminal Law and Practice, European Group for the Study of Deviance and Social Control. Her registered scientist number is 316534.
In December 2019 she received an Award for Excellence in Teaching at the Faculty of Law in Osijek.
Study visits and professional trainings include Max-Planck-Institut für ausländisches und internationales Strafrecht, Freiburg im Breisgau, Germany; Institut für Recht- und Kriminalsoziologie, Vienna, Austria, Department of Law University of Mannheim, Germany; Hochschule für öffentliche Verwaltung Kehl, Germany; Rechtswissenschaftlichen Fakultät, Albert-Ludwigs-Universität Freiburg im. No., Germany; Faculty of Political Sciences and Management, University of Strasbourg, France, University of Niccolo Cusano in Rome, Italy. She obtained a Research Scholarship at the European Institute, Saarbrücken, Germany (01 – 15 February 2019).