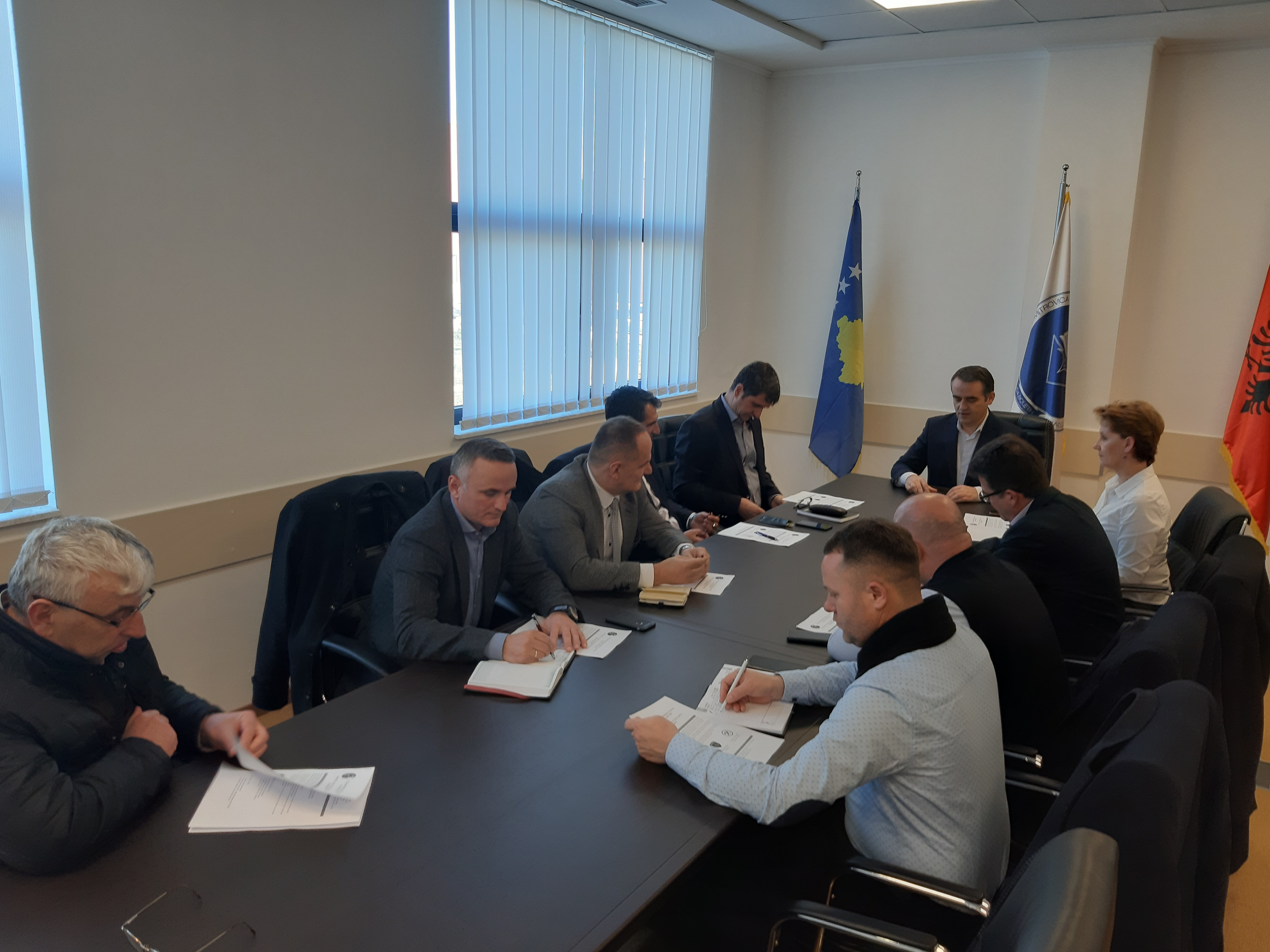 On October 8 and 9, 2020, the "Second Geoscience Conference" is organized at UMIB
Following on from the success it achieved last year, the conference entitled "The role of geosciences in sustainable development" will also be held this year, October 8 and 9, 2020 at the University of Mitrovica "Isa Boletini" (UMIB). To this end, a meeting of the Organizing Council (CO) was held Monday, in addition to the UMIB, which includes the Independent Commission for Mines and Minerals, the Ministry of Economic Development and the Geological Service of Kosovo.
The meeting was also attended by the Rector of UMIB, Alush Musaj and the Vice-rector, Merita Shala, who expressed their full support for the Organizing Council that organizes such an event of a scientific nature. "The conference held last year had a great success and aroused interest everywhere. Given this success, we think it is very important to turn this into a traditional activity at UMIB, "said Rector Musaj.
The Chairman of the Organizing Council, Sabri Avdullahi, thanked Rector Musaj and Vice-Rector Shala for their support and also thanked the KO members for their commitment. According to him, the "Conference on Geoscience" is taking on the dimension of a European science event, which is a big thing for UMIB.
Otherwise, at the "Conference on Geoscience", last year, in addition to researchers from local universities, there were also scholars and scientists from various European countries, such as Finland, Italy, Poland, Turkey and Slovenia. A total of 86 participants were registered, with a total of 75 abstracts, of which 52 were accepted.