Hatixhe Gashi – was a first generation student of the Faculty of Education at the University of Mitrovica "Isa Boletini".
She began her studies in 2014 and was elected President of the Student Council in the same year. During her studies, she proved very successful in being a scholar for three consecutive years at the University and also a fellow at the MEST.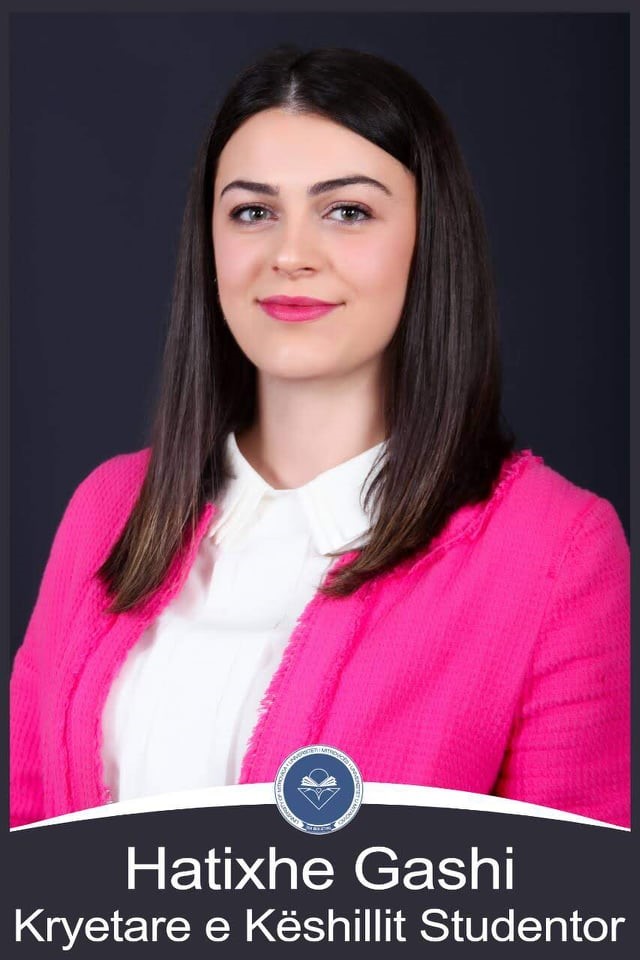 For four years she was serving the students and supporting them with everything they needed. She graduated on June 14, 2018 with a grade point average of above 9. The same year, in September, she began working as a class teacher in the "Fazli Grajqevci" Elementary School, where she continues to work.
She is very proud to have graduated from the University of Mitrovica "Isa Boletini" from where she came out as a successful teacher with the right preparation. Now she has completed all her Master's exams and is working on her diploma thesis which she plans to defend next year. Hatixhe congratulates UMIB's academic staff on the work done and advises students to work hard and move forward for both themselves and the good of the University and the City of Mitrovica.
"To love the profession we choose and to follow the path of success by believing in ourselves."