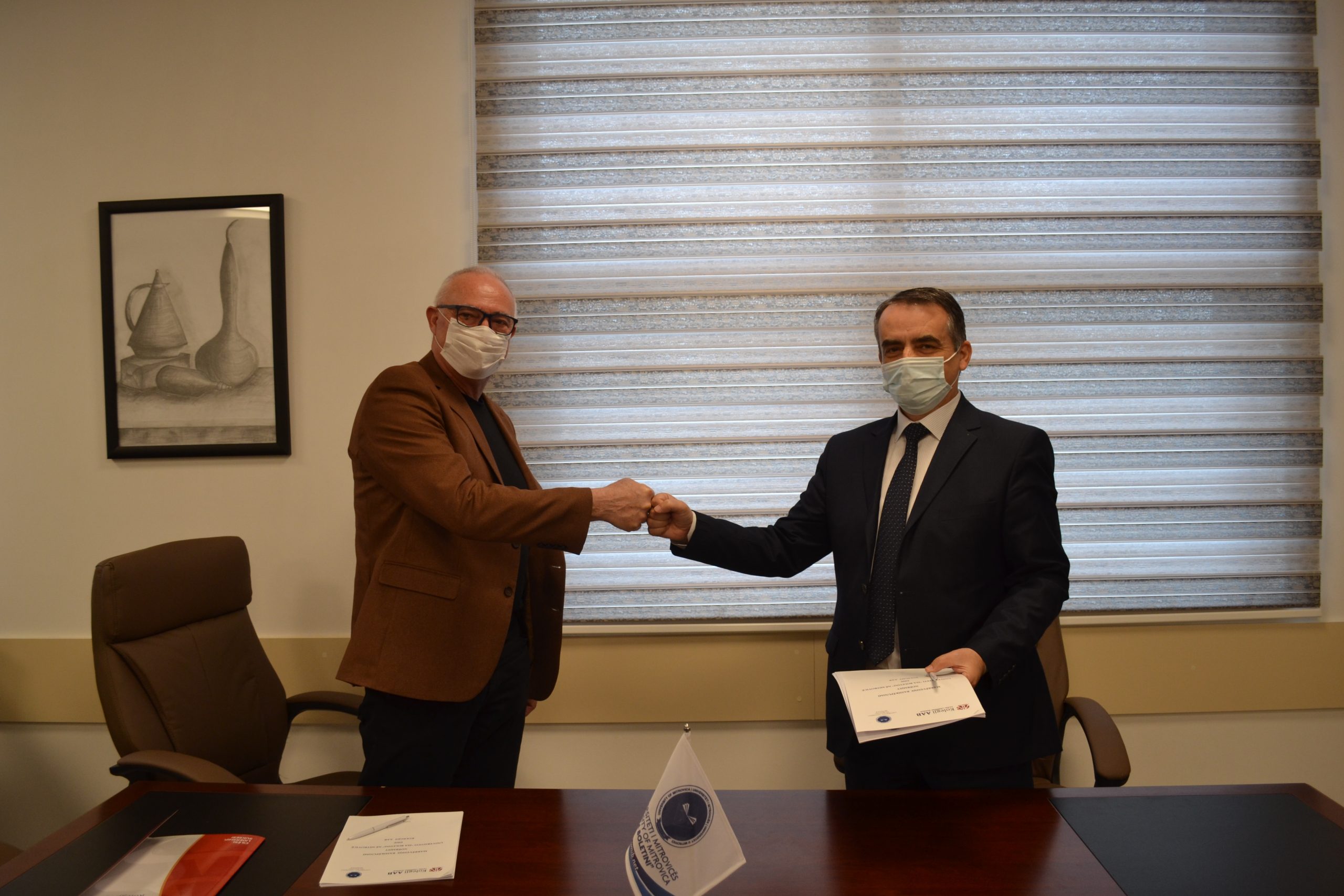 Cooperation agreement with AAB College
University "Isa Boletini" – Mitrovica (UIBM) will cooperate with AAB College in order to develop academic cooperation and promote understanding between the two institutions of higher education in the Republic of Kosovo. To specify the areas of cooperation, on Monday a Cooperation Agreement was signed by the rector of UIBM, prof.dr. Alush Musaj and the rector of AAB college, dr.sc. Bujar Demjaha.
Rector Musaj, assessed that the cooperation between higher education institutions within the country is necessary and very necessary, both for students and academic staff. "We expect both our institutions to benefit from this cooperation, offering more opportunities for students, academic staff and administration."
Whereas, the rector of AAB College, dr.sc. Bujar Demjaha, congratulated Rector Musaj for the new university campus in Mitrovica. He stressed that he expects the cooperation between the two institutions to be fruitful and to produce a tangible result.
Otherwise, the cooperation is expected to create a partnership between the parties in the professional, educational and scientific field that includes all study programs organized by the signatory parties. Regarding the fields of cooperation, the professional cooperation between the academic and administrative staff, the cooperation of students of different study cycles for semester study periods or for internship periods, joint research activities and publications, etc. are mentioned.
This agreement is signed for a period of 5 (five) years, and is valid upon signature by both parties.