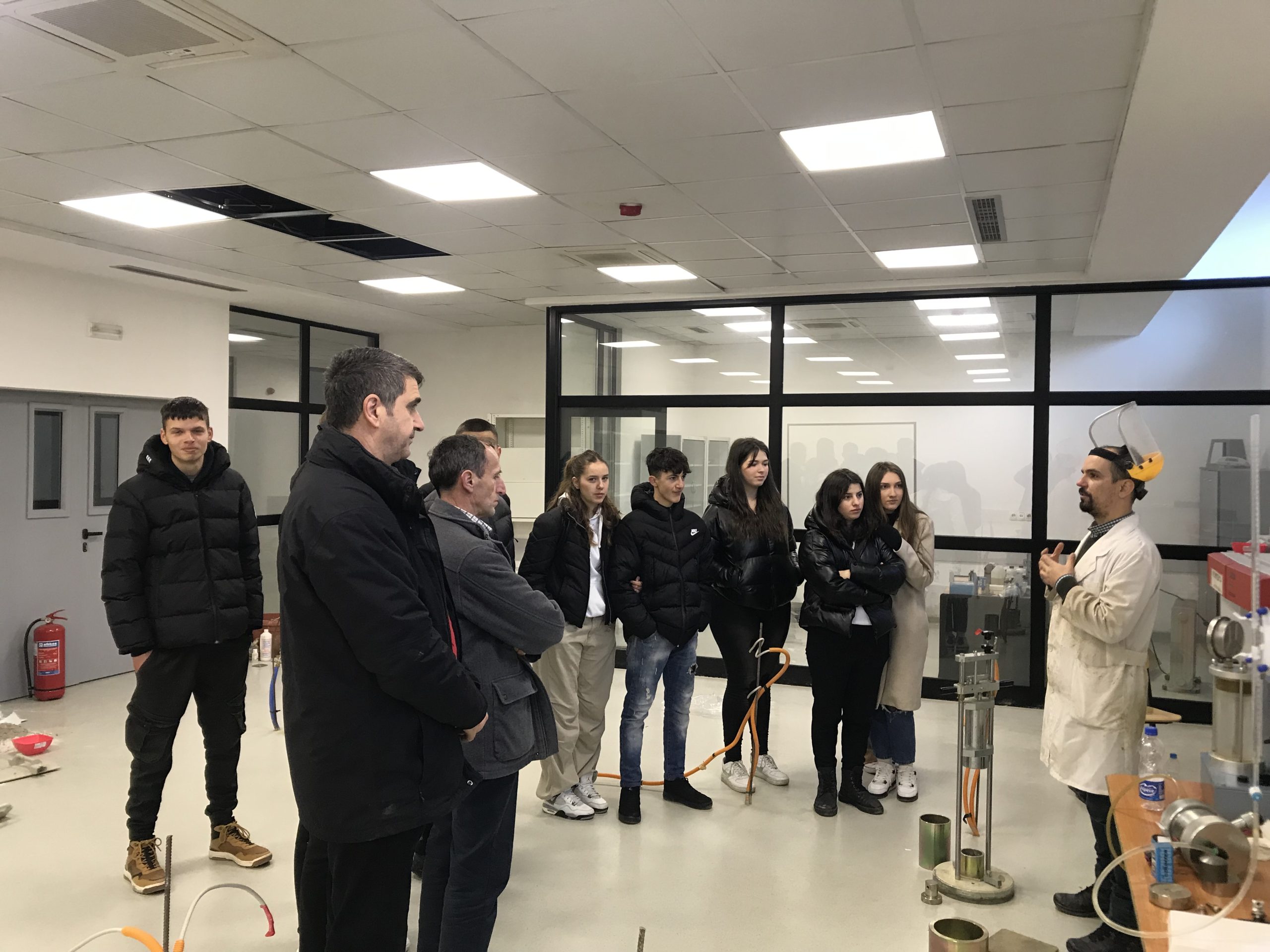 The students of "Architekt Sinani" Technical High School visited the Faculty of Geosciences
The students of the high school "Architekt Sinani" Mitrovica, the department of Geology accompanied by professors Ilmi Ahmeti and Skender Sadiku conducted a professional visit to the Faculty of Geosciences of the University "Isa Boletini" in Mitrovica (UIBM). The students were welcomed by prof. Sabri Avdullahi and Berat Sinani, who presented the Geoscience laboratories to the students, as well as demonstrated the practical use of laboratory equipment in this faculty. In this way, the students were given the opportunity to become familiar with all the analyzes that can be performed in the Geosciences laboratories.
At the end of the visit, the professors of the "Architekt Sinani" High School thanked the staff of the Faculty of Geosciences for their hospitality and expressed their willingness to intensify the cooperation between these institutions.