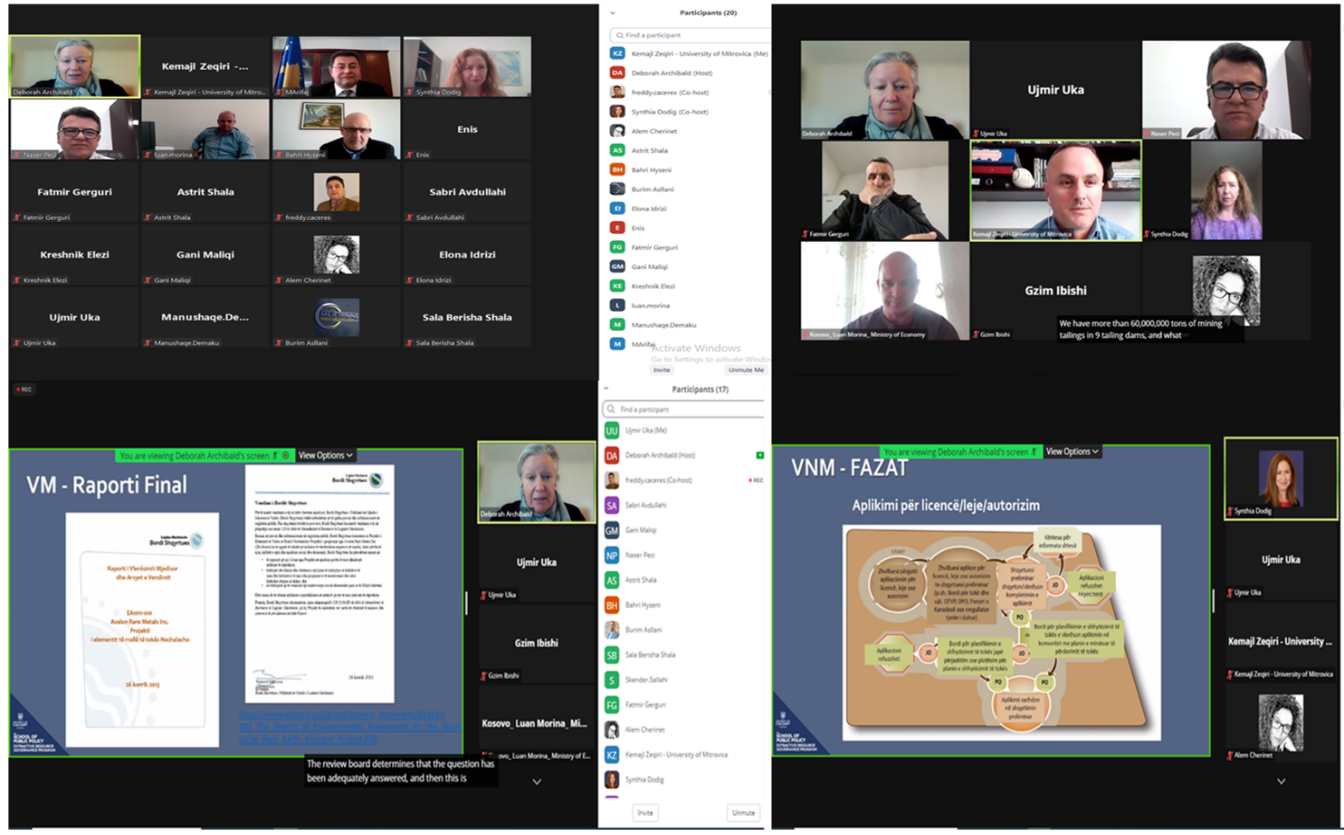 WEBINAR "ENVIRONMENTAL IMPACT ASSESSMENT BY THE MINING SECTOR IN CANADA"
In the framework of the cooperation of the Faculty of Geosciences, respectively the Department of Mining with the University of Calgary – Canada and the Canadian Embassy, ​​is organized e webinar on the environmental impact assessment of mining activities.
In addition to professors and students of FGJ, the webinar was attended by other representatives from mining institutions: Ministry of Economy, Independent Commission for Mines and Minerals, Geological Survey, Trepca, KEK and representatives of private mining companies.
In the introduction speech Miss. Syntia Dodig (Trade Commissioner, Canadian Embassy in Croatia and Kosovo), emphasized the importance of this meeting and the mutual cooperation for the development of the mining sector in Kosovo. While prof. Kemajl Zeqiri (FGJ), during his speech, stressed the importance of the exchange of experiences between Calgary University and the Faculty of Geosciences, not only in academic terms but also in the sustainable development of the mining industry.
Deputy Minister of Economy, Mr Mentor Arifaj, in his greeting speech, thanked the organizers of this meeting, appreciating the meeting of special importance for the development of the mining industry in accordance with the principles of environmentally friendly.
At the end of the meeting, the Dean of FG, thank the organizers and all participants, emphasizing that FG will work to expand cooperation with relevant institutions, for mutual benefit in academic and industrial terms.