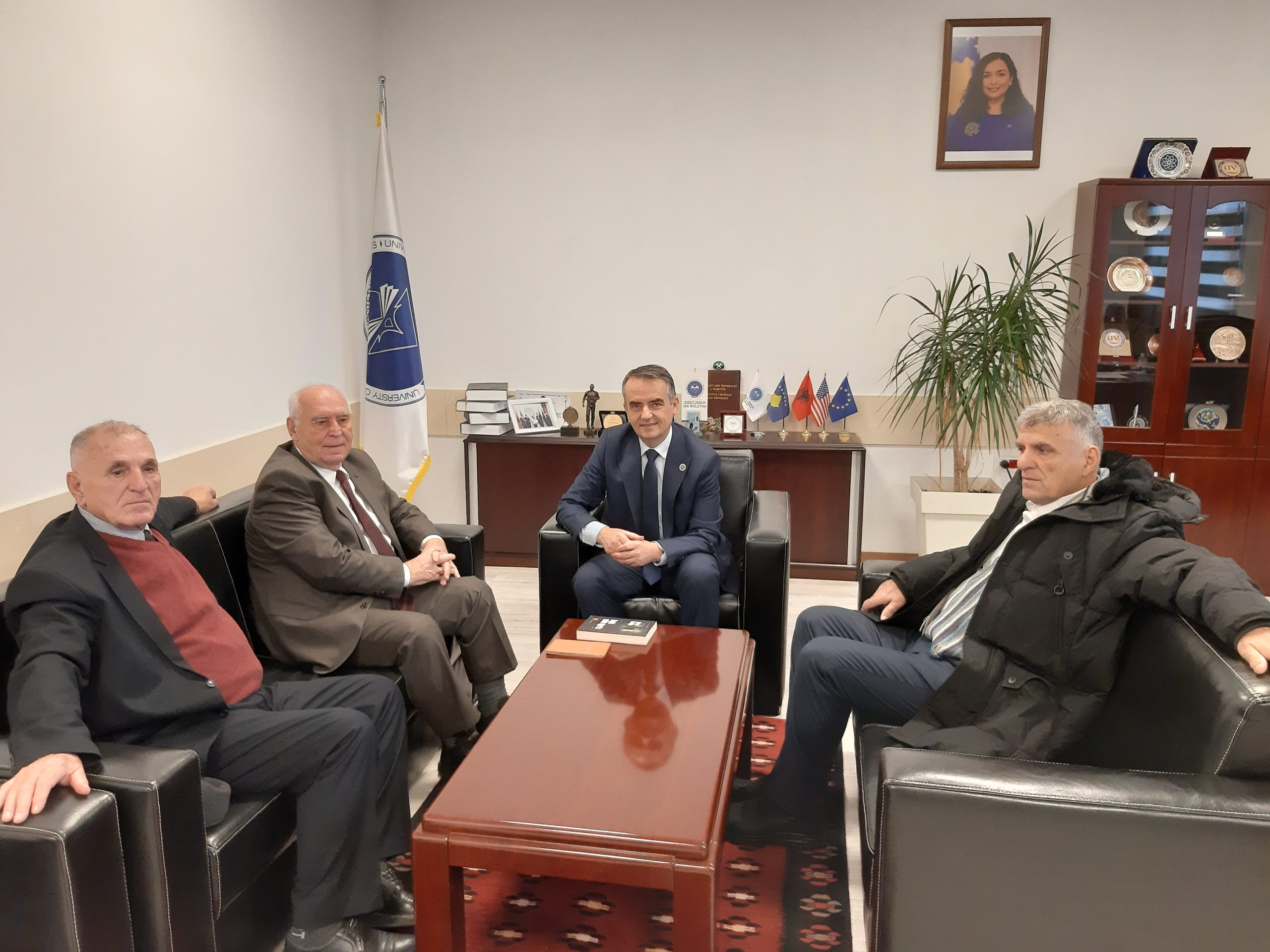 Burhan Kavaja, former student of the Technical High School, with index number 1, visited UIBM
Rector of University "Isa Boletini" in Mitrovica (UIBM), prof.dr. Alush Musaj welcomed the former student of the Higher Technical School (SHLT), Burhan Kavaja, who had the index number 1. Rector Musaj expressed his satisfaction for the visit and the meeting with the former student of the SHLT. who later held various positions in the largest local enterprises, including the "Trepça" combine.
In the meeting, the rector expressed his gratitude for the work and commitment of Kavaja, who for 12 years in a row was also engaged as a teacher at the Faculty of Mining and Metallurgy. "We are happy to have among us a former student and then professor of academic institutions that have been in Mitrovica", said Musaj.
Meanwhile, Kavaja thanked the rector for the reception and the good work being done at University "Isa Boletini" in Mitrovica. "I am very happy to be in this modern university campus here in the heart of Mitrovica, which has been a dream of mine", he said, congratulating UIBM's 10th anniversary and SHLT's 62nd anniversary.
Kavaja also gave an interview about his life as a student and as a teacher of FXM for the documentary film on the occasion of the 10th anniversary of UIBM which is marked on March 6, 2023.