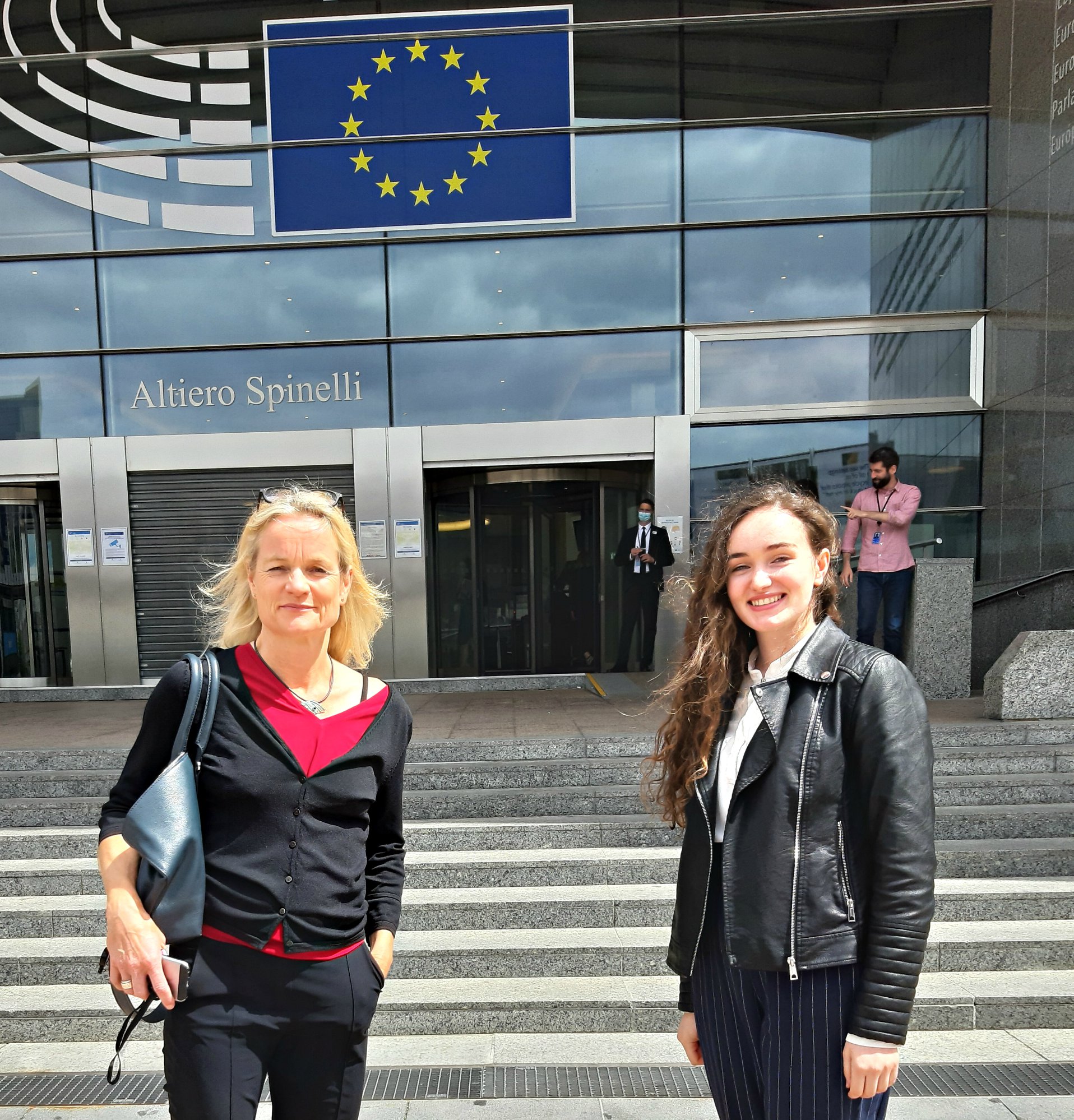 Former UMIB student lobbies for visa liberalization for Kosovo
The former student of the Faculty of Law at the University of Mitrovica "Isa Boletini" (UMIB), Albulena Uka, who later completed her master's degree at the University of Ghent in Belgium, had a meeting with the Member of the European Parliament, Violavon Cramon , which is reporting on Kosovo. Albulena, who is the granddaughter of the hero, Mehë Uka, has lobbied for visa liberalization for the citizens of Kosovo.
In a Facebook post, the former UMIB student expressed her happiness for this meeting with the rapporteur for Kosovo in the European Parliament. Otherwise, this young woman from Mitrovica was honored by UMIB for her success as a student, graduating with a grade point average of 10, at the Faculty of Law.