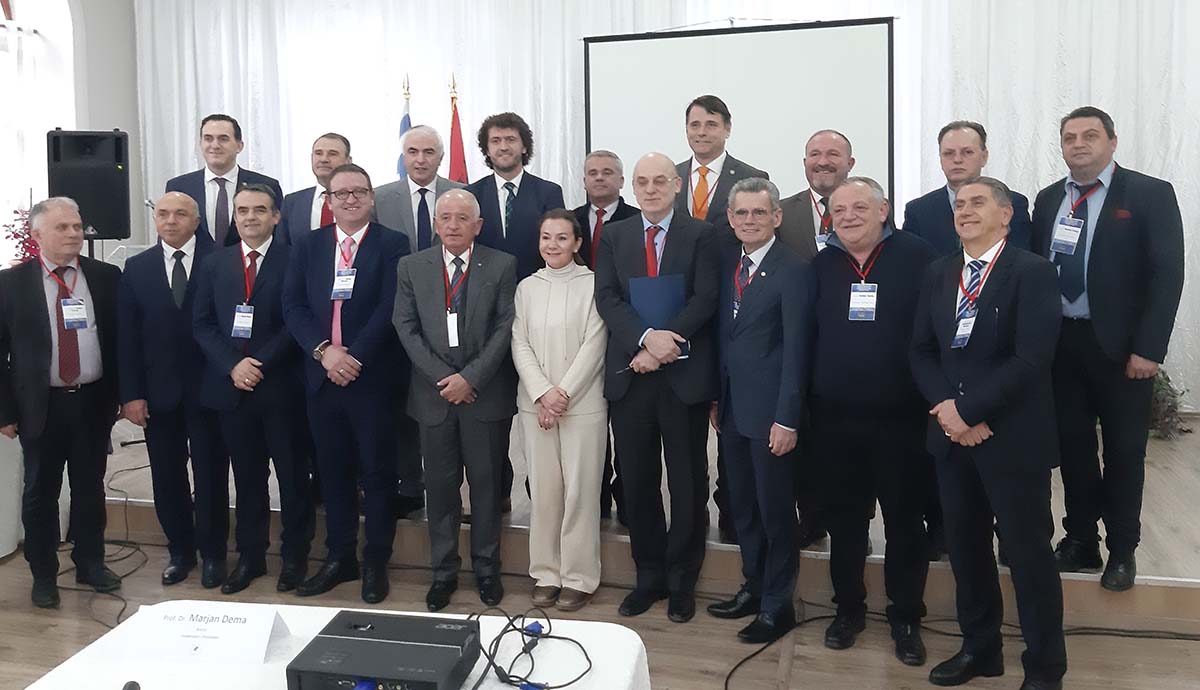 Rectors agreed on mobility within Albanian public universities
Mobility for academic staff and students within Albanian public universities is one of the objectives set at the second Conference of Rectors of Albanian Public Universities, on the topic "Albanian Public Universities Facing the Challenges of the European Higher Education Area", organized at the university "Fan S. Noli ", in Korça. This was considered a need of the time which is very feasible and practical.
The Rector of "Isa Boletini" University in Mitrovica, Alush Musaj, who attended this conference accompanied by the Chairman of the Governing Council, Ali Topalli, said that this conference is taking its form by turning into a means of cooperation between these universities. "The conference has passed in a spirit of commitment and dedication to become a catalyst for Albanian inter-university cooperation, to the benefit of students, academic staff and quality improvement in these institutions."
Among other things, rectors agreed to find concrete forms for closer collaboration in teaching, research and staff and student exchange. Another point of agreement was the opening of joint study programs to realize double and triple degrees, especially in the second and third cycle of study, for study programs that have proved successful in the Albanian labor market, which would affect significantly in youth employment.
They agreed to engage in enhancing the quality of teaching through modernizing the infrastructure and teaching methods, creating a warm and inspiring work environment for students, where they feel they are equitable and helpful, that their thinking is valuable.
Specifically, rectors emphasized the support of preparing students with the right competencies for their profession so that they become capable specialists to cope with the ever-changing job market.
Otherwise, the decrease in the number of students due to low fertility, immigration or other factors was mentioned as a challenge.