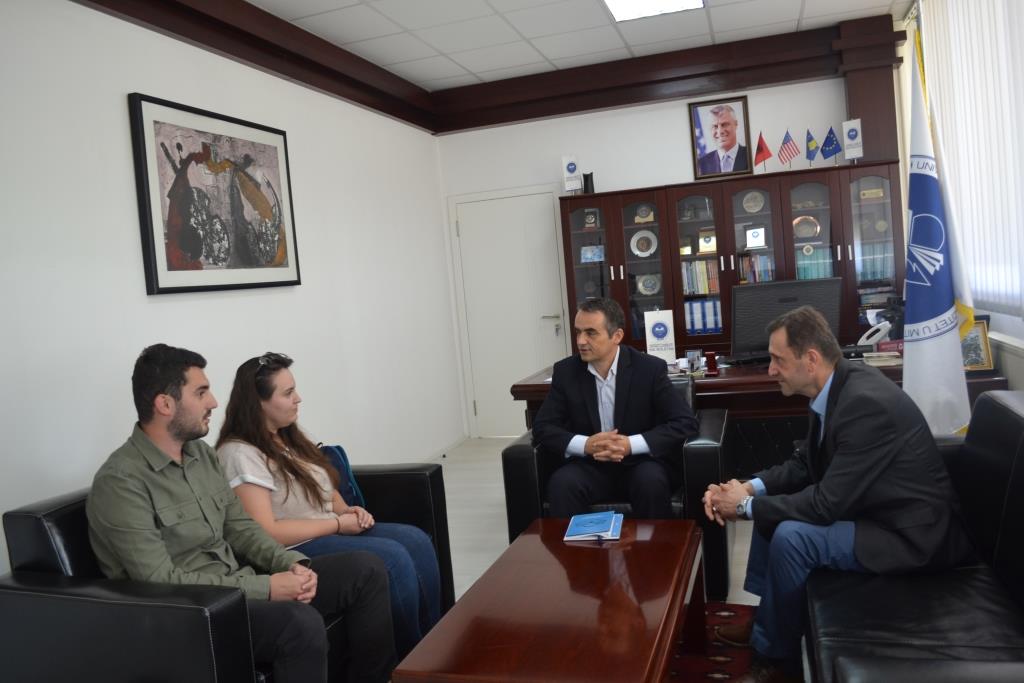 Three students of UMIB finished their Master studies in Bulgary
Students of the University "Isa Boletini" in Mitrovica (UMIB); Lorich Salihu, Hasan Cena and Albulena Zhara have completed master studies and have graduated from Sofia University in Bulgaria at the Department of Biotechnology via Erasmusmusus (green tech). All three of these students have graduated at the bachelor's degree at the Faculty of Food Technology in Mitrovica.
They were received Thursday at a meeting by Rector of the University "Isa Boletini" in Mitrovica, Alush Musaj and Dean of the Faculty of Food Technology, Milaim Sadiku. The Rector and Dean congratulate the students on the success achieved, which will serve as a good example for other students at Isa Boletini University.
Rector Musaj said that the achievements of these students will undoubtedly motivate their younger colleagues in the path of science. "We are proud of you and we will be near you whenever you need," he promised.
Meanwhile, Dean Sadiku, emphasized that the students of the Faculty of Food Technology have proved to be very skilled, benefiting through various international projects in the field of higher education. He also promised support for all students in this regard.
Graduated students in Bulgaria expressed readiness to organize meetings with UMIB students, to inform them about the procedures they should pursue to study abroad and other things of this nature.