Nermin Morina – completed her Bachelor studies at the Faculty of Education at the University of Mitrovica "Isa Boletini", respectively in the Preschool Program during the period 2015 – 2019. During the four years of study, the change for the better from year to year was evident and exemplary. Increasingly, her ability, talent, and work were highlighted. This is undoubtedly thanks to the assessment coupled with the continued support from the professors.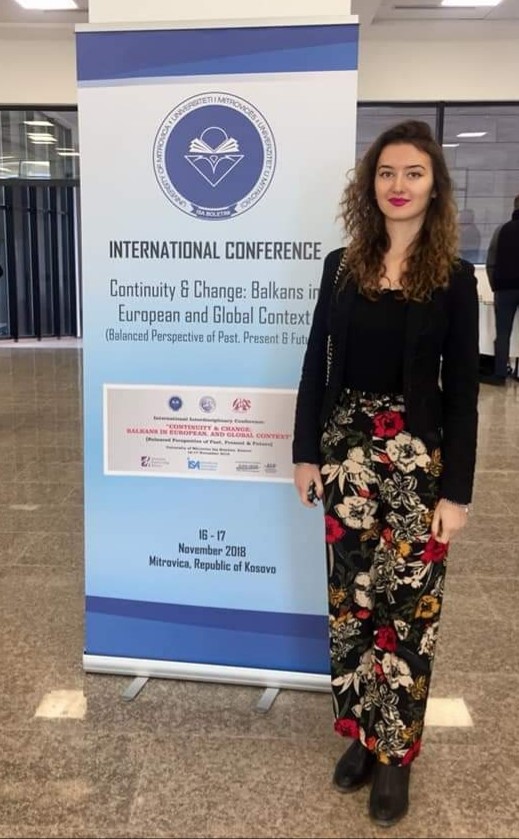 In her spare time she writes poetry, where she has about 30 poems in her literary work, with the last poem titled: "Nana". In addition to poetry, she has also written children's fairy tales, and has recently begun writing song lyrics (one for adults and two for children: June 1, as well as a patriotic song for Kosovo), which will soon are expected to be published.
During her studies, besides lectures, she also participated in various children's events, conferences, exhibitions, etc. During the art exhibition at the Cultural Center there were some authorial works, and at the same time she was the moderator. She attended several conferences within the faculty. At the IMGC 2019 International Conference she presented the paper "The Perception of Educators and Parents on Outdoor Physical Activity Practices and Their Importance in Preschool Education in Mitrovica City Schools". This research was conducted this year, with the participation of: 11 educators from 8 schools in the city of Mitrovica, as well as 6 parents who had children in the preparatory class of a school in Mitrovica.
After graduation, she was hired as a teacher for 5-6 year-old children at EdukidsLand Children's Education Center. While working with children, she is excellent at serving the information she has learned while studying at the University of Mitrovica, each time aiming to motivate children.